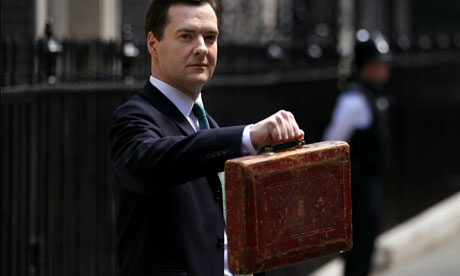 The UK Government has just published its 2011 budget, which contains a pretty mixed bag for the games industry. This is what my colleague Cliona Kirby of Olswang had to say about it:
"A lot of mixed messages in today's Budget for the games industry.
The proposal to significantly improve EIS and VCT reliefs, in particular, by increasing the annual investment limit to £10 million from £2 million (albeit with effect from 6 April 2012) should assist games companies in obtaining development finance. EIS relief becomes much more interesting at this level. We are currently lobbying for other beneficial changes to make the rules more flexible. Similarly, the increase in Entrepreneur's relief from £5 million to £10 million may persuade business angels to invest in games. Perhaps the changes announced today will go some way towards improving the funding gap and enabling games companies to retain their valuable intellectual property. But more is needed here – a meeting of minds between the games developers and VCs/business angels.
Whilst the changes to the R&D rules to increase the SME scheme rate of R&D relief to 200% from 1 April 2011 and 225% from 1 April 2012 will be welcomed, we would like to have seen further simplification in the claims procedure and an extension of the definition of qualifying spend to apply to more games development expenditure.
Disappointingly, there was no extension of the patent box to apply to games companies (although a further consultation paper is expected in May). Whilst we can understand that extending the patent box to apply to all IP may be too costly for the UK, we would favour an R&D or "innovation" box enabling games companies to benefit and to encourage them to hold their IP in the UK. As ever, due to our previous lobbying, we would have welcomed a targeted games tax relief but it seems that the Chancellor has for now not changed his view that this is "poorly targeted"."
So, no games tax break for the foreseeable future, but indirect tax measures focused at the tech sector generally should help the games industry. No doubt this won't stop the calls for a full-on games tax break, but in the meantime hopefully these new measures will help the industry's bottom line…
Image credit: Guardian
Follow us at http://www.twitter.com/gamerlaw or subscribe to our email updates here